use of recycled plastic
Certification scheme recognising the use of recycled plastics in products throughout the plastics value chain
The Recycled Plastics Traceability Audit Scheme assesses the physical traceability of recycled plastic material throughout all the actors of the value chain, while verifying the origin of pre- and post-consumer material in product claims.
The Certification is based on EN 15343:2007 and the principles of a controlled blending chain of custody model as defined in ISO 22095:2020.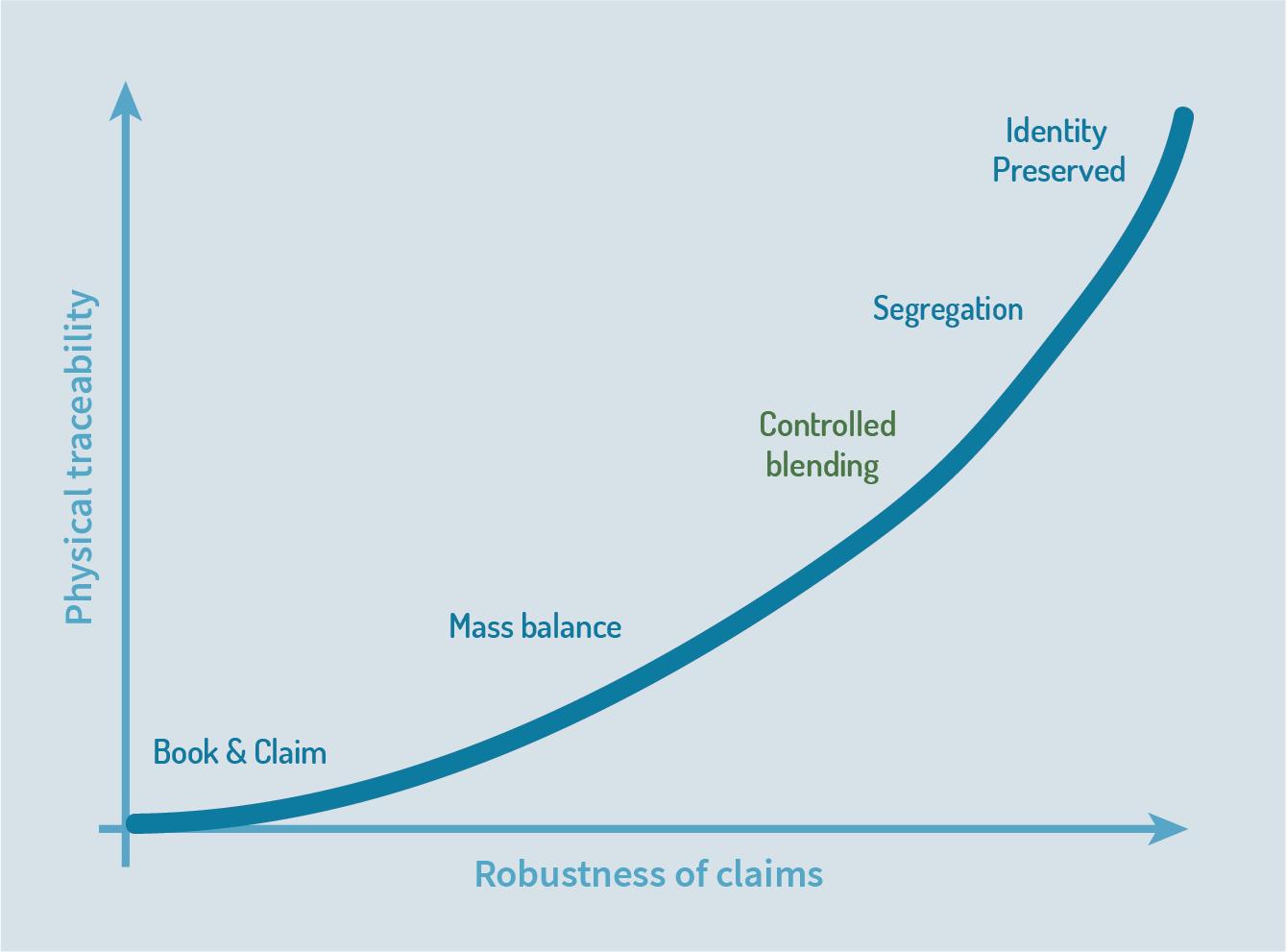 Chain of Custody: controlled blending, an approach to physical traceability
RecyClass follows a controlled blending model which focuses on the physical traceability of recycled plastics. This offers a robust and reliable verification of the use of recycled plastics in products and allows the reporting of a known percentage of recycled plastics in outputs.
A controlled blending model allows mixing of recycled plastics with other inputs in a known proportion, ensuring claims of recycled plastics based on physical traceability of the materials.
Calculation of recycled plastic content
The calculation must be done at different stages of the value chain, as it can change throughout recycling, compounding and converting.
Calculation of recycled content is described in the European standard EN 15343:2007 Plastics Recycling. Recycled plastics traceability, assessment of conformity and recycled content.
Claims based on a controlled blending approach correspond to minimum percentage of recycled plastics, ensuring reliable, understandable and trustworthy communication towards stakeholders, customers and consumers.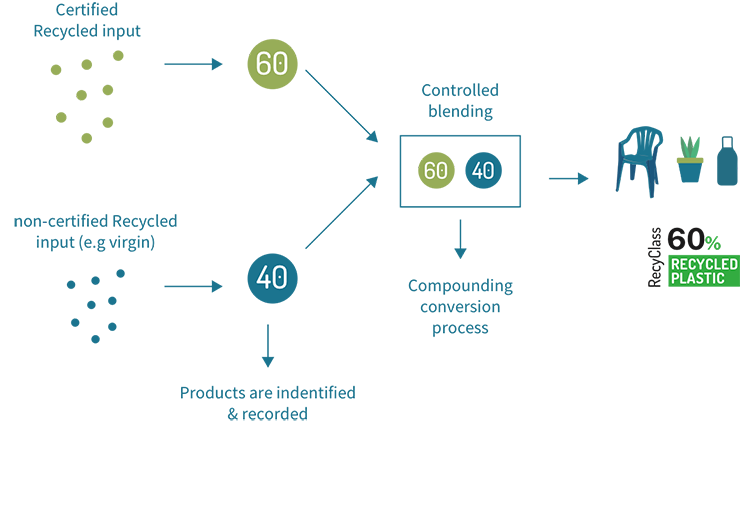 Benefits of the Certification
Facilitates traceability of recycled materials along the value chain
Promotes transparent use of recycled plastic in new products
Reinforces reliable and verifiable claims on recycled plastic
Increases trust among consumers
Scope of the Certification
All products containing recycled plastics, such as compounds, semi-finished or finished products, or components that are either ready for commercialisation or are still under the control of the value chain and sold B2B.
Processes including, but not limited to, compounding, converting, storage, trading, or other activities within the plastics value chain.