With the EU's objective of making all plastic recyclable and reusable by 2030, and the new requirements for integrating the recycled content in beverage bottles, companies strive to transition from linear towards a circular economy - multiplying the number of environmental claims on plastic packaging.
In addition to the legislative pressure, the brand owners and retailers are faced with consumers looking for products with lower environmental impact. All this prompts the need for reliable certification and labelling of environmental claims to prove sustainability and eliminate greenwashing based on void declarations used purely as a marketing tool without reducing the impact on the environment.
RecyClass Certifications are voluntary audit schemes, that demonstrate the degree of recyclability of plastic packaging and recycled content of plastics used in products. Certification schemes are owned by Plastics Recyclers Europe, managed by RecyClass and issued by third-party recognised Certification Bodies.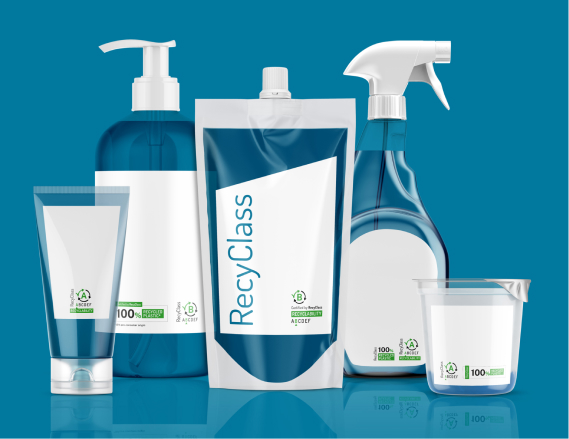 Establish trust in your products with RecyClass Certifications!
Reassure consumers & provide trust to end-users (B2C), increasing public interest in recyclability and recycled content.
Demonstrate compliance with legislation (B2B) & verify claims via third-party assessments.
Show transparency about recyclability and waste origin and source.
Support corporate sustainability claims about recycled content and recyclability of plastics.
Use of claims
guidance
Use the RecyClass claims and logos to raise awareness
Organizations are welcome to use the corresponding RecyClass logo for certified products. More information on how to use the logos and claims can be found in the Use of Claims Guidance.