Calculation of recycled content
Within plastics, it will be often the case where recycled plastics are blended with other substances such as masterbatches, fillers, virgin plastics or additives to fit certain demands of final products. Therefore, in order to accurately report a certain percentage of recycled content, RecyClass focuses on the physical traceability of recycled plastics, reporting a known and verifiable percentage of recycled plastics in outputs.
Calculation of recycled content should take into consideration the final product or component for which the claim of recycled content is sought.
The calculation must be done at different stages of the value chain, as it can change throughout recycling, compounding and converting.
Calculation of recycled content is described in the European standard EN 15343:2007 Plastics Recycling. Recycled plastics traceability, assessment of conformity and recycled content.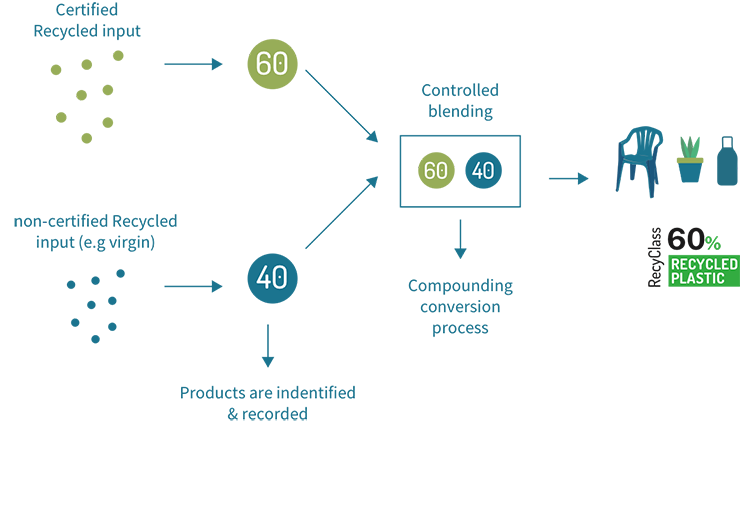 More information on how to claim recycled content can be found in the Use of Claims Guidance.