08.06.2023
RecyClass: Science behind Recyclability - Laminating Adhesives
In this webinar, we discussed the laboratory findings on the recyclability of laminating adhesives & how the different factors impact their level of compatibility with recycling. Guest speaker of the session was Marc Defoin, Flexible Lamination R&D Director at Bostik. 
This webinar is organised as an EU Green Week Partner Event.
Below you will find the webinar presentation, while the recording can be accessed via the following link.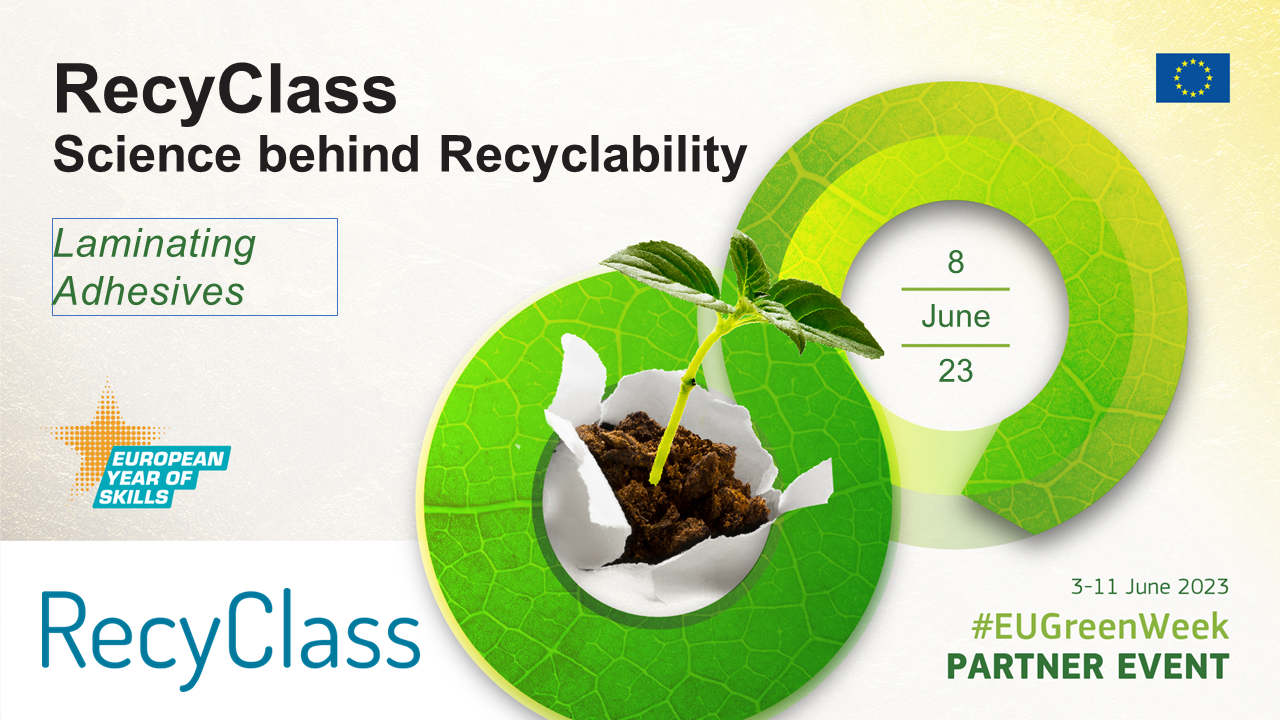 - pdf