Recyclability & Recycled Content use of claims draft guidance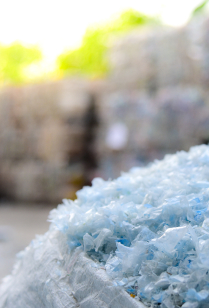 Launch of a public consultation
RecyClass launches a public consultation on its draft guidance on the use of claims pertaining to plastic recyclability and recycled content.[1]
In light of the increasing imparities in the various claims across the industry, this document aims at creating a level-playing field and at promoting a common understanding of the plastic packaging recycling claims.
The draft guidance was compiled in collaboration with a broad cross-section of industry players. The aim of the public consultation is to further involve the key value chain players, to ensure a harmonised uptake and application of the use of claims.
The public consultation will be open until 1 March. All the interested parties can submit their review via the attached survey.
Such guidance will complete the process of RecyClass Recyclability and Recycled Content Certifications. It is meant to guide the certified companies, in the optimal, verifiable and trustworthy communication of their respective claims. These practices will build confidence in plastic packaging products and their sustainability among the broad consumer base.
In parallel, a revision of the recyclability and recycled content logos will be carried out, with the aim of optimising their visual appearance and the messaging around them.
For any questions, or to discuss the feedback on the draft guidance further, please contact Mireia Boada.
[1] RecyClass Claims Guidance – FINAL DRAFT – January 2021
About
RecyClass is a comprehensive cross-industry initiative that works to advance plastic packaging recyclability and to establish a harmonized approach towards recycled content calculation and its traceability in Europe. Activities within RecyClass include the development of Recyclability Evaluation Protocols and scientific testing of innovative materials which serve as the base for the Design for Recycling guidelines and the free online tool. RecyClass offers Recyclability Certifications and Recycled Content Traceability Certification for plastic packaging.
Contact: Alice.Wallon@plasticsrecyclers.eu, www.plasticsrecyclers.eu