Laminated tube PBL technologies by Huhtamaki approved by RecyClass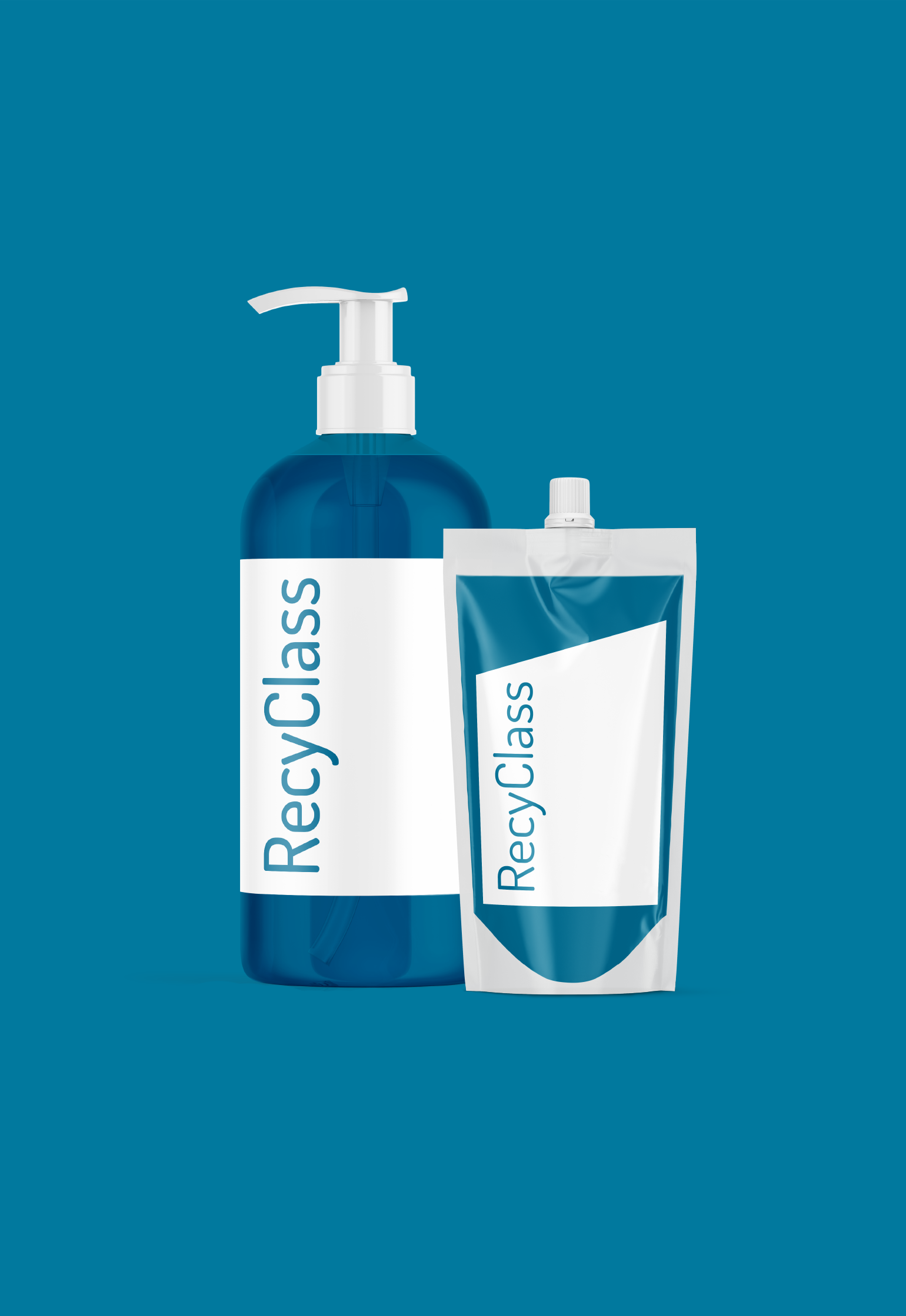 The findings of an independent laboratory testing of 'PBL 240-3-7'[1] and 'PBL 300/2-7 F'[2] laminated tubes technologies developed by Huhtamaki Flexible Packaging Europe and its partner ZALESI, show that they are, respectively, fully compatible, and compatible with recycling in high-density polyethylene (HDPE) containers stream. The analysis was carried out by the Institut für Kunststofftechnologie und -recycling (IKTR), as per the RecyClass Recyclability Evaluation Protocol for HDPE containers.
Both of the technologies are polyethylene laminated tubes provided with HDPE shoulders and presenting light direct printing. 'PBL 240-3-7' excludes the cap and includes the EVOH barrier concentration below 4% of the total weight of the packaging, compatibilized with PE tie layers. Whereas 'PBL 300/2-7 F' technology, includes an HDPE cap and the EVOH barrier concentration is below 3% of the total weight of the packaging.
According to the laboratory results 'PBL 240-3-7' and 'PBL 300/2-7 F' technologies conform to the current European HDPE recycling stream provided they are designed under specific conditions. These include, among others[3], a requirement that any other component like valves, liners, seals, etc., must be made of PE and that the final artwork applied on the tubes is compatible with recycling. Moreover, the tube 'PBL 240-3-7' must be equipped with a polyethylene cap.
The laboratory testing shows that the recycled plastic generated after the recycling process can be used in high-value applications such as HDPE bottles with up to 25% concentration.
The results obtained from the testing contribute towards accelerating circularity of HDPE containers in Europe.
[1] Download the Approval Letter here: Technology Approval 'PBL 240'
[2] Download the Approval Letter here: Technology Approval 'PBL 300'
[3] More information can be found in the cited technology letters.
About RecyClass
RecyClass is a comprehensive cross-industry initiative that works to advance plastic packaging recyclability and to establish a harmonized approach towards recycled content calculation and its traceability in Europe. Activities within RecyClass include the development of Recyclability Evaluation Protocols and scientific testing of innovative materials which serve as the base for the Design for Recycling guidelines and the free online tool. RecyClass offers Recyclability Certifications and Recycled Content Traceability Certification for plastic packaging.
Contact: Alice.Wallon@plasticsrecyclers.eu, www.recyclass.eu
About Huhtamaki
Huhtamaki is a key global provider of sustainable packaging solutions for consumers around the world, enabling wellbeing and convenience. Our innovative products protect on-the-go and on-the-shelf food and beverages, ensuring hygiene and safety, and help prevent food waste. We embed sustainability in everything we do. We are committed to achieving carbon neutral production and designing all our products to be recyclable, compostable or reusable by 2030.
We are a participant in the UN Global Compact and as of 2020, we received an MSCI ESG Rating of A, on a scale of AAA ─ CCC. To play our part in managing climate change, we have committed to set science-based targets through the Science Based Targets initiative. Huhtamaki has been awarded the Silver medal by EcoVadis for performance in sustainability.
With 100 years of history and a strong Nordic heritage we operate in 36 countries and 81 sites around the world. Our values Care Dare Deliver guide our decisions and help our team of 18,600 employees make a difference where it matters. Our 2019 net sales totaled EUR 3.4 billion. Huhtamaki Group is headquartered in Espoo, Finland and our parent company, Huhtamäki Oyj, is listed on Nasdaq Helsinki Ltd. Find out more about how we are protecting food, people and the planet on www.huhtamaki.com.
Contact: detlev.schulz@huhtamaki.com, www.huhtamaki.com
 About  Zalesì
ZALESI is a privately owned company with 100% Czech capital share. The company takes a great pride in its longstanding tradition and plays a key role in various forms on the Czech and European business market since 1953. The diversification of company's business activities into several production and services areas has proven to be a crucial factor reducing entrepreneurial risks and increasing the financial stability of the company in the current rapidly changing world.
Beside mechanical engineering, production of plastic parts by injection moulding, development and manufacturing of automation and robotic equipment and machines, our services also includes plastic tubes production. With more than 30 years of experience in tube production the Packaging Division offers a comprehensive service based on 5 basic pillars: quality, above standard flexibility and delivery terms, wide products range, top hygienic standards, customer orientation and customer service. ZALESI embed sustainability into its strategy and its entire organization, across all its businesses.
Contact: jhampl@zalesi.cz, www.packaging.zalesi.cz, laminat-tuben.de, laminated-tubes.com